There are a variety of cosmetic procedures that are available to improve people's confidence and body image. Whether they are small procedures such as fillers and laser treatment, right up to tummy tucks and breast augmentation, there are many people out there looking for the perfect cosmetic procedure for their needs.
Have you ever heard of Autologous Fat Grafting? No? What about Fat Transfer as it is sometimes known? Here is everything that you need to know about Fat Transferring.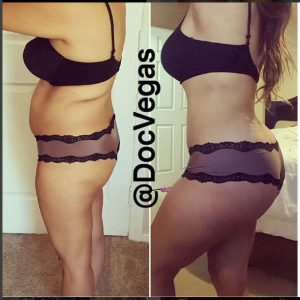 What is Fat Transferring?
A natural solution, Fat Transfers are used to give a subtle level of shape and volume to your body. The fat is removed from places that there is an excess on your body with Liposuction and then transferred to other areas of your body that need a bit of a boost.
Where can you have the fat transferred to?
There are a number of different areas that people request for fat to be transferred to on their body. The most common is the breasts and buttock area. By adding fat to these parts of your body you will help them to appear fuller, plumper and firmer, all with subtle and natural results.
People also have Fat Transfer treatment on their hands and face. Used to combat ageing, the fat is put in to give a revitalised look to those areas that are losing their own fat stores, and therefore not looking as full and youthful as they once were.
Who can be a candidate for a Fat Transfer?
It is important that a fat transfer procedure is used for the right purposes and commonly it is used to rectify areas of the body that lack dimensions. It can be used on those individuals who have facial areas that have sunken or have creases as it provides a more longer lasting correction than fillers. Perhaps an individual has scars, bodily depressions or feels that their hands and face require rejuvenation, if this is the case then a fat transfer procedure can make a real difference.


Women how want slightly fuller breasts (a moderate increase of one size), can consider the procedure, if they also have their corresponding fat provisions. If you are a woman or a man and want to reshape your bottom, but don't want any gluteal implants, www.brazilianbuttlift.com is a good place to start searching for a Brazilian Butt Lift surgeon.
What are the techniques used?
As the process of Autologous Fat Grafting uses a patient's own fat stores, there are three main steps that need to be followed during the procedure. The first is to remove the excess fat from the body. This is done with gentle liposuction and is usually targeted towards the thighs, jowls and the abdomen.

Once the fat has been removed it is then isolated and cleansed, ready to put back into the body in the areas that need the boost. The last step is take those targeted areas and inject the fat cells already taken and cleansed into the area.
Is it safe?
Like most forms of cosmetic surgery, one of the main concerns is whether or not a procedure is safe. When it comes to Fat Transfer there are very few risks associated to the procedure. Some of the most common side effects is soreness and swelling, however these are not always experienced.
Most people recover quickly from the procedure and as there are no incisions made, and the liposuction itself on a low level, you should find that you are back on your feet on the same day.
Fat Transfer is becoming more and more popular around the world, meaning that people are finding a way to be happy in their own body, all with just a little helping hand from their own excess fat!