Locations
Photos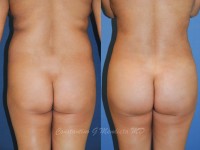 butt augmentation 01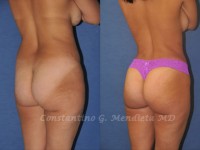 butt augmentation 02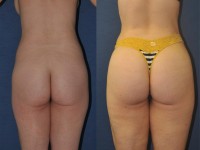 butt augmentation 03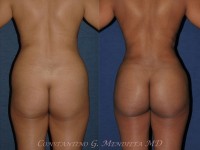 butt augmentation 04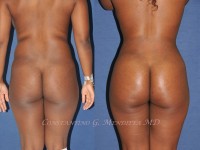 butt augmentation 05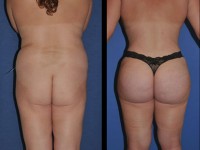 butt augmentation 06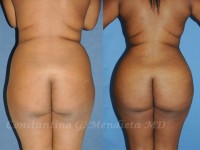 butt augmentation 07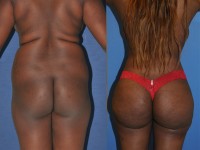 butt augmentation 08
About Constantino Mendieta
Having completed his institutional education regimen, Dr. Mendieta was recognized early on for his vast knowledge and skills. Possessing such attributes, Dr. Mendieta received the distinct privilege and opportunity of enhancing his training under world-renowned leaders in the plastic surgery field. His training experiences took him to Brazil, Scotland and England where he completed a fellowship at the Royal College of Surgeons. Afterwards, Dr. Mendieta returned to California where he studied under one of the world's most accomplished facelift surgeons as well as working with several internationally-respected figures.
After finishing a facelift surgery fellowship, Dr. Mendieta went to Atlanta, Georgia where he completed fellowships in aesthetic and reconstructive surgery of the breasts as well as various facial surgery techniques focusing on rejuvenation of the eye area. One of Dr. Mendieta's crowning achievements was his selection and commensurate completion of an aesthetic surgery fellowship at Harvard University in Boston, Massachusetts. Acceptance to this fellowship is highly competitive and very exclusive. Adding to his international training background, Dr. Mendieta then traveled to Paris, France to complete advanced training under world famous breast surgeon Dr. Louis Benneli. The techniques Dr. Mendieta learned from Dr. Benneli focus scar minimization and breast lift/reduction techniques. Dr. Mendieta also spent time in Brazil training under Dr. Sampio Goes for the similar surgical techniques. These training modalities and achievements are formally recognized through Dr. Mendieta's status as a Fellow of the American College of Surgeons.
In September of 2000, Dr. Mendieta achieved the exclusive distinction of becoming Board Certified by The American Board of Plastic Surgeons. This platinum standard assures that Dr. Mendieta maintains the highest levels of education, examination, and certification as a plastic surgeon.
Procedures Performed
Brazilian Butt Lift
Butt Augmentation

Buttock Implants
Career Information
Time of Experience:
30 Years
Medical Degree:
Doctor Of Medicine
Internship:
Maricopa County Hospital
Residency:
Univ. Of Miami/Jackson Memorial Hospital
Affiliations
The American Society for Aesthetic Plastic Surgery – 04/2007 – Present
Fellow of the American College Of Surgeons – 2001- Present
Dr. Bruce F. Connell Society 99- present
Dr. D. Ralph Millard Jr Society 97-Present
American Medical Association 85- Present
Dade County Medical Association 2002- Present
Florida Medical Society
Castle Connolly Medical Ltd
Video Gallery